Hi there!
My name is Kat
Crazy cat lady (what's in a name) - with a great love for all animals, but above all an incredible passion for capturing what really counts.
Ever since I can remember, I have been fascinated by visual and audiovisual arts. I painted, drew and followed classical dance. But everything clicked when I grabbed a camera at the age of 9. Since then, photography has never left me. After my studies as a Medical Laboratory Technologist, I decided it was time to follow my passion and since then everything has gained momentum.
Nothing makes me happier than enjoying the beautiful moments that I am allowed to capture together with you. Thanks to my extensive knowledge of light, colors and post-processing, I try to deliver every moment with just that little bit extra. Because the memories I capture are not just photos. They are so much more.
my cats
My Inspiration
During my studies, photography faded into the background, but that fire was rekindled when I brought Brigand home. After my cats' Instagram page proved successful, I decided to delve deeper into photography by following training courses and workshops, but moqt of all trying to find what makes my photos special. My original source of inspiration, however, was Moerka, my irreplaceable fluffy childhood friend.
THROUGH TIME
Important events & recognitions
2001 - My first camera
2018 - Formal photography training CVA
2020 - Officially registered as a self-employed photographer
2021 - Kat De Laet Photography was born
2022 - Top 100 International Pet Photographer of the Year Awards (4 photos in 3 categories)
2022 - FEP Awards Young Photographer of the Year 2022
2022 - TOG Awards Cat Photographer of the Year 2022
2022 - finalist European FEP Awards category 'Domesticated Animals', 1 Distinction award & 1 merit award
2021 - Official qualification as a European Photographer (EP)
2021 - finalist European FEP Awards category 'Domesticated Animals' & 3 merit awards
2021- top 25 international Pet Photographer of the Year awards
2021 - Publications in Leuven News & Theme Magazine
2021 - Publication in Flair Magazine
2021 - Interview on ROBTV
2021 - Chosen as "Canon Young Talent"
2021 - Guest speaker on the "Photo Days" for Canon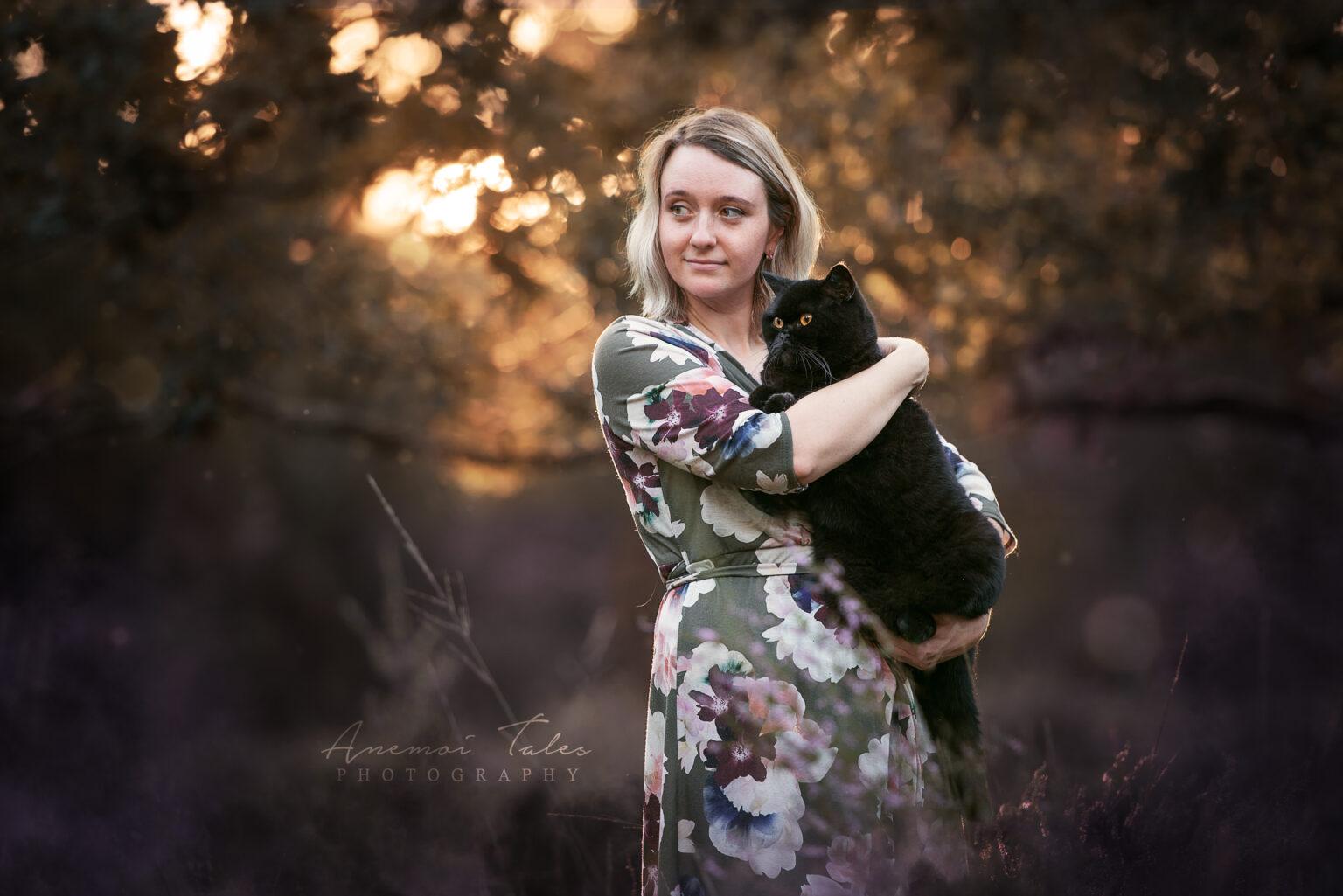 But... who am i?
In a nutshell:
- My full name is Ekaterina, but please call me Kat
- I find nothing funnier than puns and failed autocorrects
- My favorite flower is a Gerbera (roses are overrated)
- I like soggy cornflakes
- Ever since I was little, I ran after streetcats to pet them
- I had a tame rooster named Harry. He could do tricks and crow on command
- When I try to explain something I'm overly excited about, I'll often stumble over my words
- My first pet, Moerka the cat, lived to the beautiful age of 24
- I really like listening to people talk. I have podcasts playing in the background 24/7
- I'm a big fan of Studio Ghibli & Miyazaki
HOPEFULLY you got to know me a little better now, more importantly... WHO ARE YOU? I CAN'T WAIT TO GET TO KNOW YOU.
"Photography is an art
It's about finding extra-ordinary
In an ordinary place"